3 Customer Service Statistics that Will Blow Your Mind (and What to Do About it)
General
Forget everything you knew about customer service. The world is changing, customers are changing, and your company must implement changes as well in order to keep up with customer demands before they switch providers.
To get started, here are 3 surprising customer service statistics – and what to do about them.
Customer Service Interactions are 4x More Likely to Lead to Customer Abandonment
Probably quite the contrary to your goals, but CEB reports that "customer service interactions are actually 4x more likely to lead to disloyalty than loyalty." That means that every time a customer calls your company to get help – which is supposed to build the emotional connection with her and increase her satisfaction level – she's actually at a significantly higher risk of leaving your company.
To remedy this, talk to your customers, or provide anonymous surveys, to find out what you need to keep doing and what you need to change fast.
In the survey, ask them how they felt about the call and the agent, why they felt like that, and how that compares with other interactions they've had with your customer service team. Then ask what they would have liked to experience. Encourage them to elaborate on that and to be specific – from the agent's knowledge of your products to what they needed to experience in order to feel heard.
Be open to feedback, even if it's uncomfortable to hear, because it could save your company.
32.3% of Customers Think Companies Should *Never* Put People on Hold
A survey by Velaro discovered that almost a third of customers believe you should never put them on hold.
Even if this expectation isn't realistic for your company, there are ways to reduce wait times, as well as to make wait times more pleasant.
For example, you could pick up the phone and apologize for any delays, let them know how long you expect it to take, and offer to call them back when the issue has been resolved.
Another option is to add additional customer service agents, so there's always someone available to take a customer's call and handle it quickly.
40% of Customers Will Walk Away from a Great Product if Your Customer Service isn't Empathetic
While the previous stat shows us how important it is to make the necessary adjustments to serve our customers faster, Groove reports that another large sector of customers – 40%, to be exact – cares much more about getting a "better human service" than they do about getting a fast service or a better product.
That said, you can't expect your current customer service agents to know how to provide better service out of the blue. You need to either invest in training or hire agents who have already been well trained, but either way – you need to make the necessary changes in your company culture and customer service department to enable growth toward a better, more empathetic service, that truly does put customers' needs first.
These Statistics Don't Need to Be the End of Your Business
We founded HelpGrid to help the customer service industry set the bar higher. We offer empathetic human-to-human customer service on demand, that provides skilled professionals to companies of all sizes.
Whether you need a receptionist to take notes for you, so customers won't wait in long phone lines to reach a human being, or whether you need agents that will answer customer questions and help them succeed with your product, we offer all that and everything in between.
Drop us an email at [email protected], and we'll give you a free consultation call to determine the most crucial customer service part to improve, so your business can keep on thriving for many years to come.
---
General
General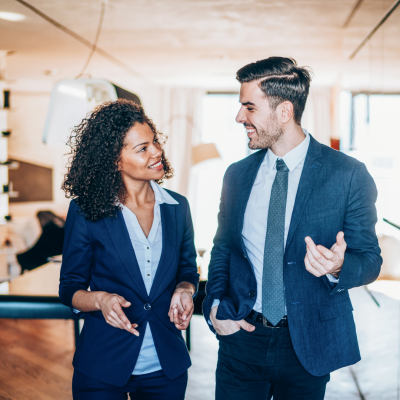 General