The Costs of Poor Quality Customer Service
General
"How many of you have called a [customer service] helpline?" asked comedian Ellen DeGeneres during one of the opening monologues on her talk show. Practically everyone in the audience raised their hands.
"How many of you have gotten help, actual help… Anyone? No one, no…" she said, looking at her audience, before going on to detail what many of us know all too well as customers – that experience of being asked to wait for long hold times, only to leave the call feeling our issue wasn't resolved, because we talked to an agent – or worse, a bot – who wasn't trained enough to help us resolve it.
DeGeneres's conclusion?
"Customer service lines should have a real person who knows how to help, and who answers after two or three rings – four if they're finishing a bite of their doughnut, I'm not unreasonable. Otherwise, just don't have a customer service number," she said.
Why?
Because here's what happens when you don't prioritize the quality of service your business provides:
Customers Switch to Competitors, Even if Competitors' Product and Price Aren't Competitive
Gone are the days that we could compete on product or price. The barrier to entry, in many cases, isn't as high anymore as it once was. Customers have a rapidly growing number of choices, and more access to information than ever before.
According to ThinkJar, 85% of customer churn is now happening due to poor customer service.
Source: HelpGrid's Instagram account
Quality service has been the new barrier to entry for a while. Customers have been spending more with companies who provide better quality customer service since at least 2012, according to American Express.
But more of your competitors are probably paying attention now than they did in 2012, as the trend has been growing, so make sure you step up your game before they do.
Poor Quality Customer Service Deprives You of the #1 Source of Revenue for the Largest Companies in the World, Even Though it's Within Your Reach
"If you talk to any… company that's at scale… – Google, Facebook… Salesforce – you're going to hear one metric that's common to all of them… they get 80% of their customers from their old customers," said Jason M. Lemkin, startup investor at SaaStr Fund and former vice president of web business services at Adobe Systems, at the Gainsight Pulse conference.
As we previously shared, contrary to popular belief, customers do share with friends and colleagues when they have a positive experience with a company, probably because it's still not as common as we'd like.
Therefore, prioritizing high quality customer service will make it easier for you to stand out, get referrals, and scale your business.
Because here's what happens if you don't do that:
Poor Quality Customer Service Could Lead to Negative Publicity
Back in 2013, VentureBeat reported that "85% of consumers will retaliate against a company if their customer service needs are not met." Specifically, it reported, "49% of all consumers will stop doing business with that company, and 18-34 year olds are three times as likely to vent their frustrations on social media."
And that was in 2013.
As we approach 2019, a significantly higher number of people feel comfortable sharing their experiences on social media, and it seems that every year, customers have additional platforms to do so.
If that happened already happened to you and you got some back reviews online, here's a quick, four minute action guide from successful entrepreneur Marie Forleo:
But it's important to remember that customers aren't the only ones speaking up online.
Customer Frustration Leads to Agent Frustration, which Ends Up Skyrocketing Hiring Costs and Turning Customers Away
Here's the thing. When customers receive poor quality service, they'll naturally be upset. But when they grow to expect poor quality service from your business, there's great chance they won't even give your business a chance.
The frontline employee – your customer service agent – will feel their frustration, their expectation that she'll fail them, from the first moment of the call.
Between the yelling and insults agents experience in calls, and the pressure from management to resolve customer issues with limited resources and options, but also to get them off the phone quickly, agents are at risk of high stress levels, and are likely to churn themselves.
So it's no surprising that IBM reports that "it is estimated that the overall turnover rate for the call center industry is between 30-45%, and each individual turnover can cost a company upwards of $6,440."
In other words, if you have 3 customer service agents that you need to replace every year, you'll be spending 5 figures just to cover the lost agents' work, recruit new ones, train them, and give them time to master the system and the job… unless they, too, leave, and you'll have to start the process all over again, and the cost will increase.
(Site note: If you don't want to deal with agent hiring, training or firing, we can do it for you).
But it gets worse:
Like customers, many employees go online to leave reviews about your company – and, according to job site Glassdoor, prospective employees are reading them. In its 2017 Statistical Reference Guide for Recruiters, Glassdoor reported that most of its members "read at least 7 reviews before forming an opinion of a company."
Experienced agents will know to stay away from businesses that offer poor quality, or an extra stressful, work environment.
Between that and the need to constantly train new agents from scratch, businesses are often left with agents who have not mastered their craft yet, don't know how to provide quality customer service, and end up contributing to customer churn instead of customer retention.
The vicious cycle of poor quality customer service, and its costs for the business, continues.
---
General
General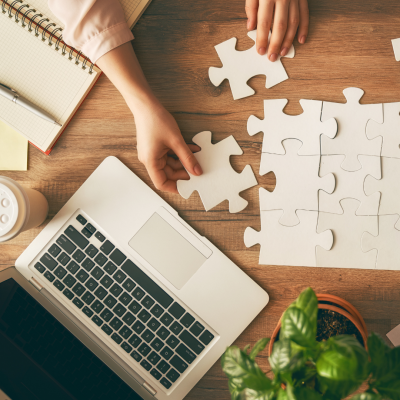 General